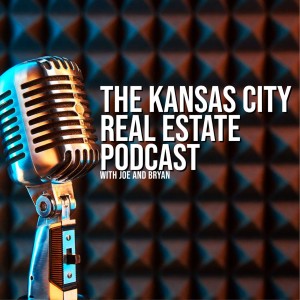 Monday Sep 19, 2022
The Importance of Home Insurance, the KC Real Estate Market, and Many References to The Simpsons
Hello, welcome to another episode of the KC Real Estate Market. This week, we'll be discussing the importance of insurance and some of the things you should keep in mind when buying a policy with our friend Paul.
We'll also be giving you a brief overview of the Kansas City real estate market and some of the recent trends we're seeing. Finally, we'll be rounding out the episode with a few references from The Simpsons throughout the whole episode.
Insurance is an essential part of life, and it's important to make sure you have the right policy for your needs. There are a variety of factors you should consider when purchasing insurance, such as the type of coverage you need, the amount of coverage you need, and the company you're buying from. You should also make sure to read the fine print and understand all of the terms and conditions of your policy.
We also played with software that helps Joe write radio ads and video ads. 
The Kansas City real estate market is still seems to be a seller's market right now. Joe talks about Kansas City. We also briefly take a look at Lawrence Kansas.  
Links:
https://ksrealtyagent.com/cities/lenexa/
Comments
(0)
To leave or reply to comments, please download free Podbean or